Creating Financial Plans for Your Business and Family
For many business owners and busy professionals, there's little time left after career and family to deal with personal finances. Unfortunately, being too busy can be costly.
Perhaps you've saved some money, bought some life insurance or invested in the market.  But have you taken the time to examine your current financial situation to ensure that you are on track to meet your long-term financial goals?
That's where I can help. Whether you are concerned about your own financial situation or that of your family or your business, I can help you identify your financial planning needs, and then address those needs by blending a wide range of insurance and investment products.
---
Illuminating Support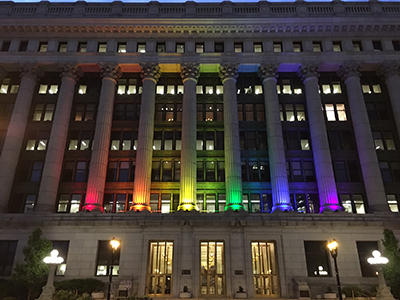 As the nation continues its outpouring of support for Orlando, Northwestern Mutual stands in solidarity with all those affected and we honor the lives and memory of the victims. For the remainder of Pride Month, we're illuminating our iconic building in rainbow colors as a symbol of unity and respect for the victims, the LGBT community and our commitment to diversity and inclusion.
---
The Northwestern Mutual Difference
Backed by the strength of Northwestern Mutual, my team and I provide you with a balanced approach to achieving your goal of financial security, assuring that your intentions have been understood and your needs are being addressed. And when it comes to implementing solutions, the full capabilities of Northwestern Mutual are leveraged to provide you with exclusive access to a comprehensive variety of products and services.